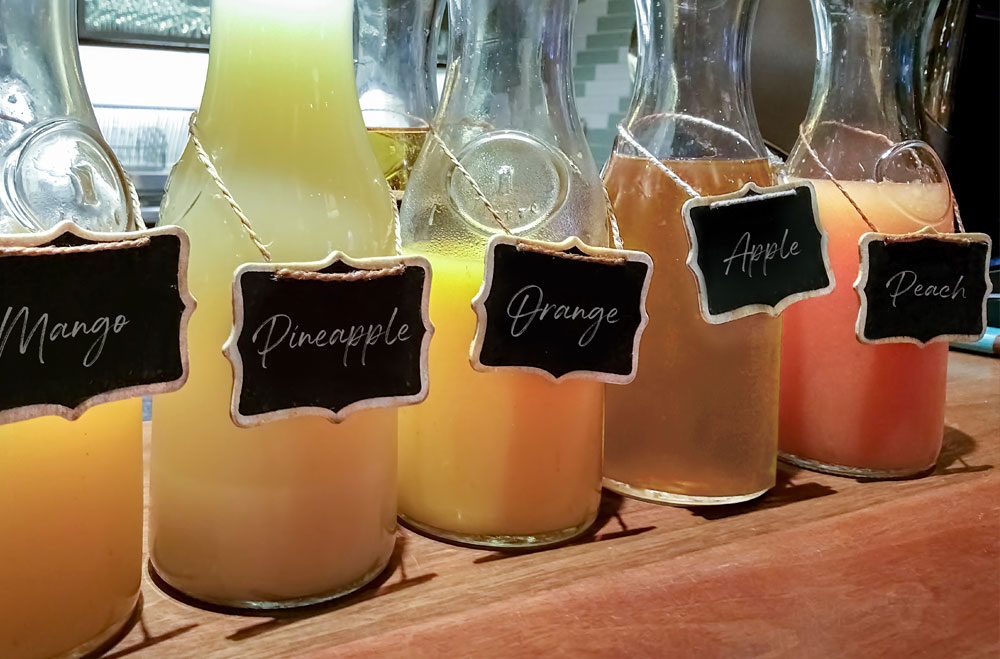 Concentrated beverages with fruit juice
February 5, 2020
Semi-prepared desserts, the secret of a buffet
Three key benefits of semi-prepared buffet desserts
Fast to prepare
Mousses are ready in seconds, as they are prepared cold with minimum energy. This also goes for curd, crème brûlée, custard, yoghurt, pancakes, waffles, sponge cakes, brownies, panna cotta, etc.
Only jelly and flans require heat.
Total simplicity
These can be prepared easily by a chef's assistant, which speeds things up in the kitchen and frees up the chef to do other tasks, only needing to keep an eye on things to ensure that the assistant does what is needed.
Nutrients? Yes, there are
There is a reason why you crave certain delicious desserts. Low-carb diets often overlook the fact that carbohydrates are an essential nutrient for the body.
While not all desserts are healthiest form of carbohydrates, they all nourish the body, and very importantly, the mind.
What's more, some cocoa-based desserts are rich sources of whole foods that provide the vitamins, fibre and antioxidants to our diets.
Highly efficient.
One major advantage of semi-prepared buffet desserts is that you just add water - or in some cases milk - and they're ready. These desserts are easy because the powder format lasts longer than fresh desserts and they are very easy to store.
You only make the amount you need.
The advantage of being able to make them quickly and easily is that buffet desserts for hotels, elderly care homes and other groups do not require a large stock.
If you run out, you can restock in about two minutes. This means less food wastage after the service.
Emotional well-being
According to the prestigious nutrition journal The Nest, desserts with a high natural percentage of carbohydrates help the brain and the body to produce chemical substances (such as serotonin) which contribute to general emotional well-being.
The variety of flavours of semi-prepared desserts have a positive effect on mind and body.
Weight control?
The same journal - The Nest - refers to a study published in 'Steroids' in March 2012. According to the study, 195 obese adults consumed a low-carb diet or a diet that contained the same amount of calories but which included a sugary dessert as part of a daily breakfast rich in carbohydrates and proteins. While both groups lost similar amounts of weight, about 15 kg, in the first 16 weeks, the people on low-carb diets put on significantly more weight 16 weeks later than the participants who had eaten desserts. 'Most people simply put the weight back on, regardless of the diet they follow', said Dr Daniela Jakubowicz, one of the main researchers of the study in the University of Tel Aviv in an interview with the New York Times. 'But if you eat what you like, you won't have those cravings. A small piece of cake is important.'
Industrial format
This format allows you to buy sufficient quantities, and as it is in powder form, it takes up less storage space.
The joy of the hotel buffet
While they are called semi-prepared desserts, many of them are also the kings of breakfast, such as drinking chocolate, sponge cakes, brownies, yoghurt, curd, crepes, pancakes and waffles, etc.
Their colours liven up the buffet and they attract guests like a magnet.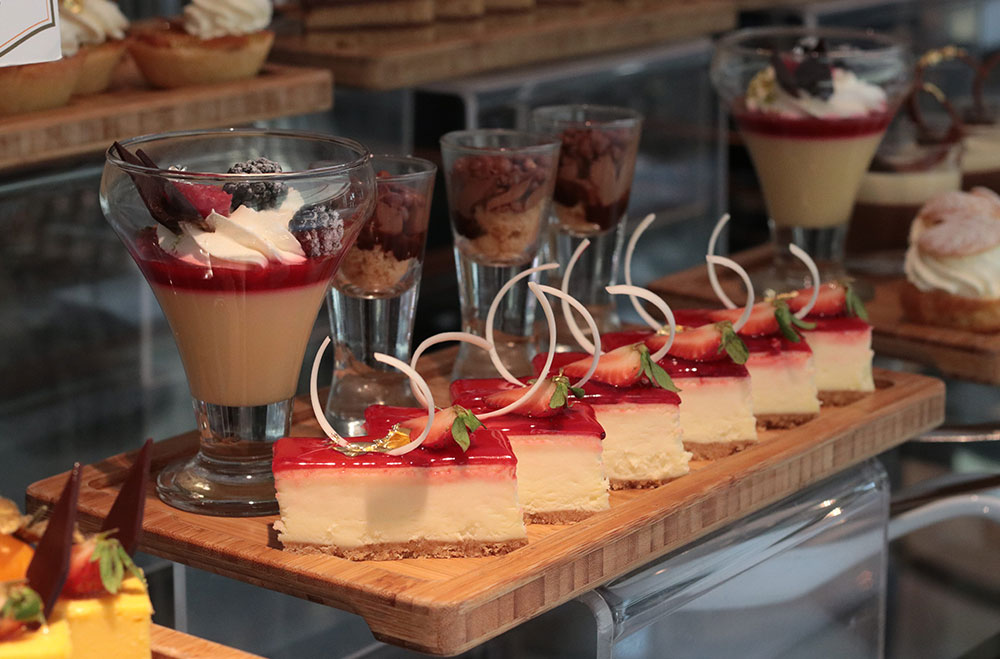 Sustainable
They are made in glass, and do not require plastic or any other type of packaging. At a time when global warming is so critical, any detail, no matter how small, is significant.
Calories and glucose
Our bodies and brains depend on calories and glucose to obtain energy. This is one of the reasons why many diets increase the risk of drowsiness, fuzzy thinking, food cravings and binges, according to the National Eating Disorders Association.
Eating a dessert rich in carbohydrates can help to reduce the sensation of physical deprivation after skipping or leaving too much time between meals.
However, for long-lasting blood sugar control, it is ideal to eat balanced meals and snacks every day and to choose mainly nutritious sources of carbohydrates.
If you don't have much of an appetite due to stress, illness or other factors, desserts are a useful way of consuming enough calories. If you have lost your appetite due to an illness, consuming sugary sources of carbohydrates low in nutrients is much healthier than not consuming anything at all.
The price factor
Fresh bakery products are delicious, without a doubt, but many hotels, elderly homes and groups/collectives cannot use them for four reasons:
They are extremely expensive.
The formats are unsuitable. As they are not industrial, they are not suited to large groups.
They have the same short shelf life as dairy products and fruit.
They are bulky and difficult to store
These four problems can be avoided with semi-prepared and ready-to-prepare desserts, normally in powder form, served in boxes that occupy little space, with maximum efficiency and at an unbeatable price per unit. They do require some minor preparation by an assistant chef, but the difference in price is huge.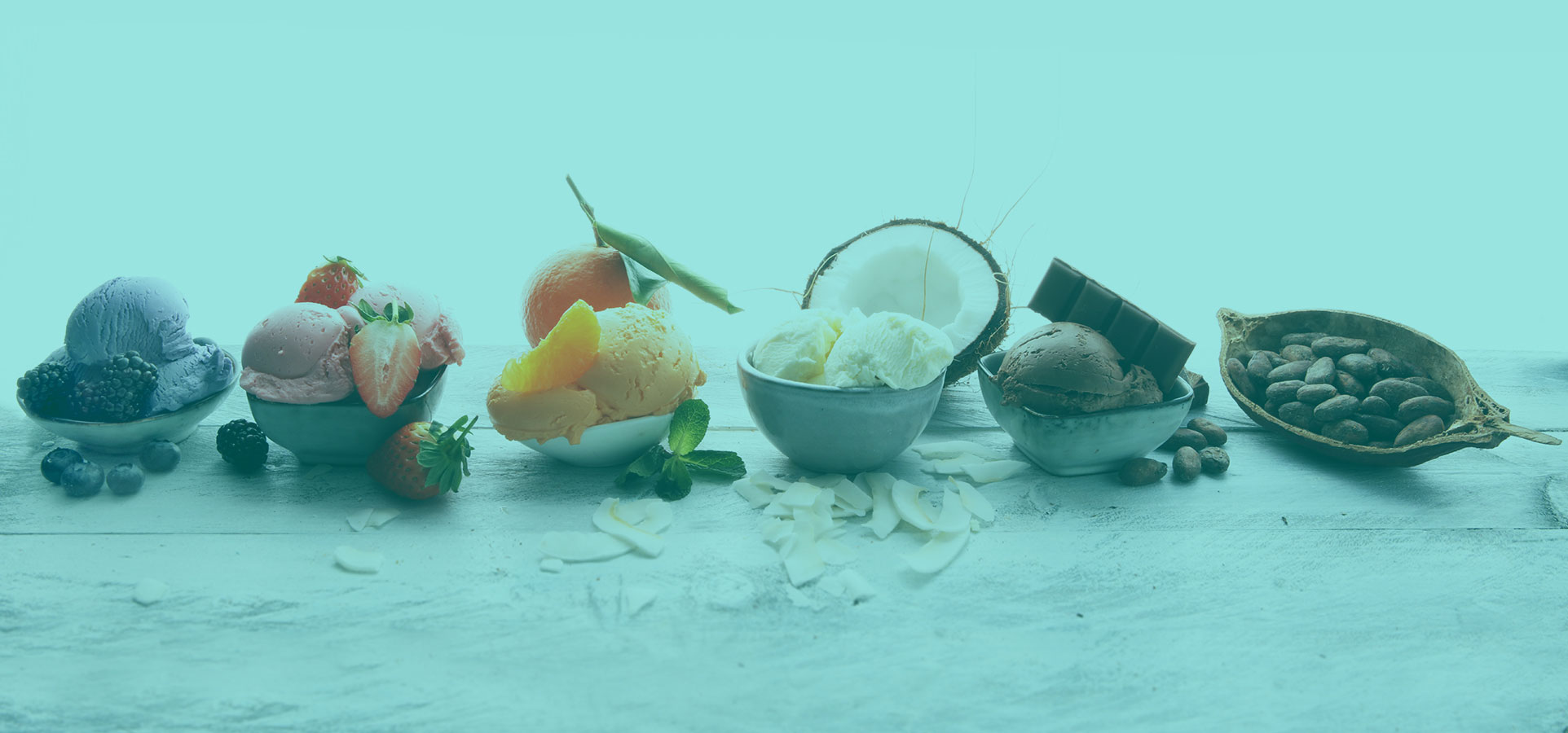 More information about semi-prepared desserts?
---
Contact us to discover everything that we can do for your company, customised, in record time, at the best price and with the guarantee of 25 years of experience.